LSA announces its Class of 2024 Board of Trustees
We are pleased to announce the winners of the 2021 LSA elections. We appreciate all who took the time to cast a ballot and help shape the future of our association.
We were fortunate to have such an impressive host of scholars featured on this year's ballot, and LSA would like to thank all the candidates who agreed to stand for election.
Congratulations to all our new trustees who are listed below!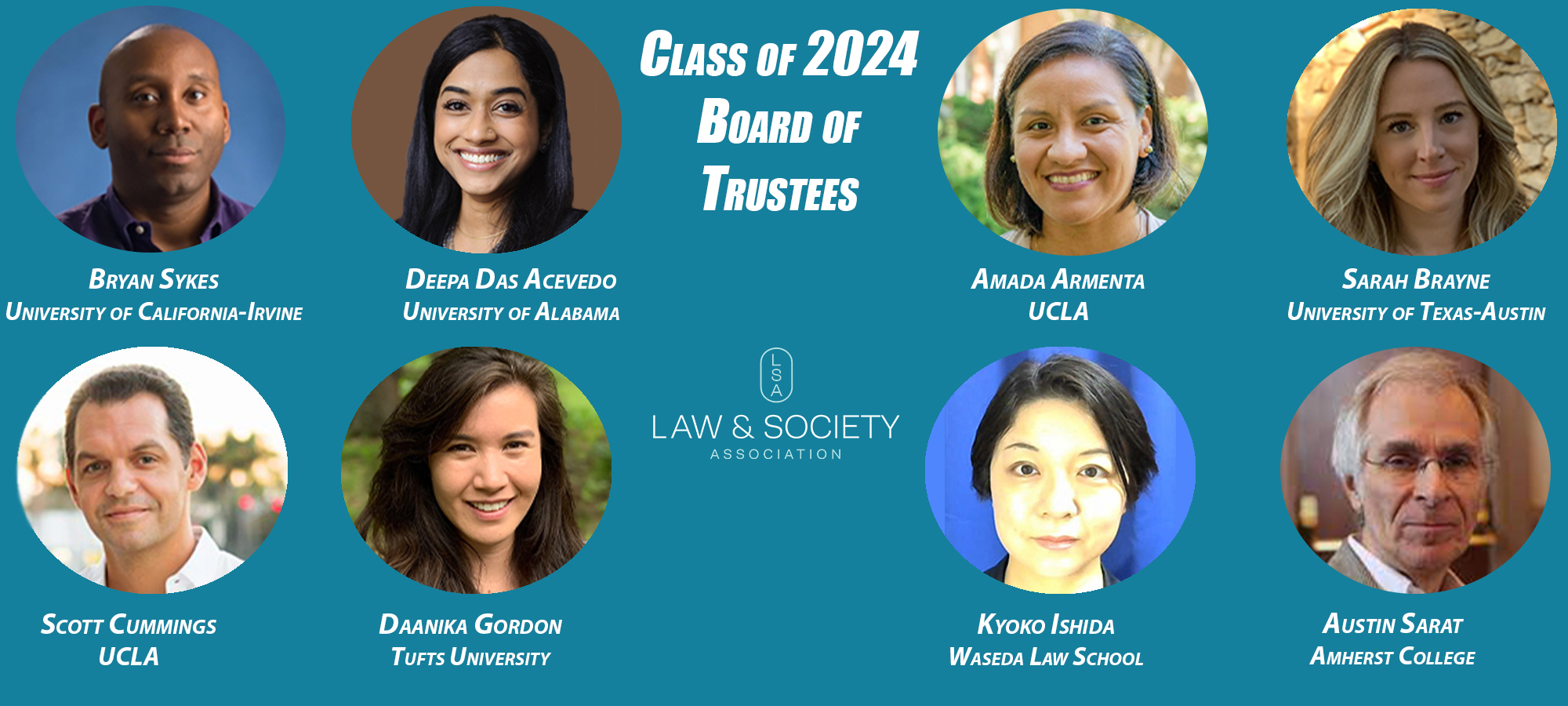 Each year, the LSA membership elects a class of eight individuals to serve three-year terms on the Board of Trustees. The class of 2024 Trustees will include: Bryan Sykes (University of California-Irvine)*, Deepa Das Acevedo (University of Alabama), Amada Armenta (UCLA), Sarah Brayne (University of Texas-Austin), Scott Cummings (UCLA ), Daanika Gordon (Tufts University), Kyoko Ishida (Waseda Law School), and Austin Sarat (Amherst College).
To learn more about our Trustees, please visit our Governance Page.
*-Indicates Class Representative on the Executive Committee