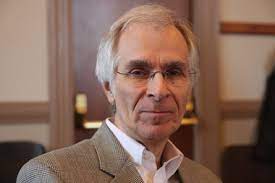 2024 BOARD OF TRUSTEES
Austin Sarat
William Nelson Cromwell Professor of Jurisprudence and Political Science
Austin Sarat is William Nelson Cromwell Professor of Jurisprudence and Political Science at Amherst College where he has also been Associate Provost and Associate Dean of the Faculty.
He has a long record of service to the Law & Society Association, which he first joined in 1973.
He served as Secretary from 1993-1995 and President from 1998-1999. He played a leading role in LSA's efforts to mentor graduate students and young scholars and in the development of the Association's Graduate Student Workshop and Summer Institute in Sociolegal Studies. He has been on numerous committees, including the Advisory Board on Minority Student Fellowships, the Program Committee, and co-chaired LSA's 40 Anniversary Development Campaign.
Professor Sarat has received numerous awards including LSA's Harry Kalven Award; the Stan Wheeler Prize for distinguished teaching and mentoring of undergraduate, graduate, or professional students; and the Ronald Pipkin Award, for distinguished service to the field of law and Society.
Professor Sarat founded Amherst College's Department of Law, Jurisprudence, and Social Thought and The Association for the Study of Law, Culture, and the Humanities. He also has been president of the Consortium of Undergraduate Law and Justice Programs.
He is author or editor of more than ninety books including The Death Penalty on the Ballot: American Democracy and the Fate of Capital Punishment, and Something to Believe in: Politics, Professionalism, and Cause Lawyers (with Stuart Scheingold). His writing has appeared in The Washington Post, NBC. com, The New Republic, The Guardian, The Hill, State, and USA Today.
Twitter: @ljstprof