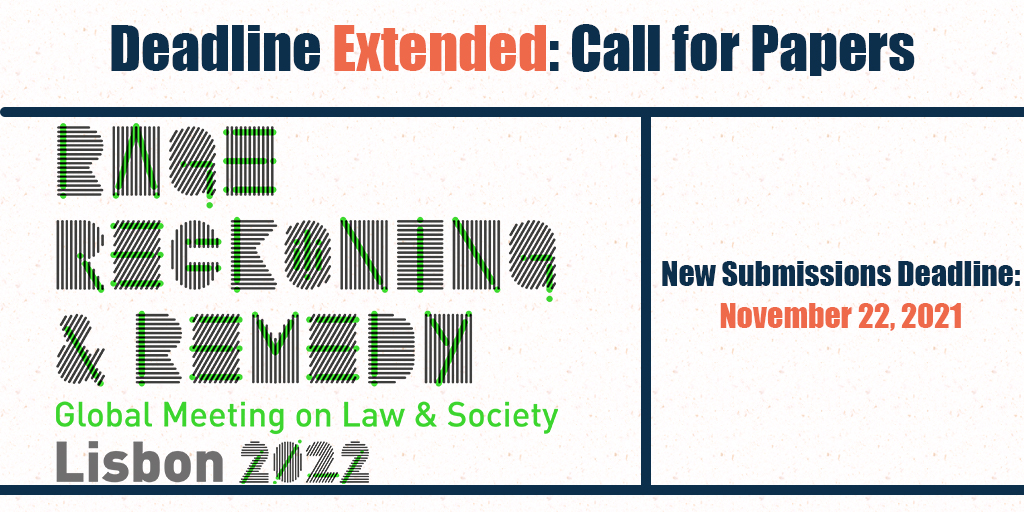 The 2022 Program Committee and Executive Office have extended the submissions deadline for the 2022 Global Meeting on Law & Society, which will take place in Lisbon, Portugal & virtually from July 13-16, 2022. The new deadline to submit a session or abstract is Monday, November 22, 2021, by 11:59 p.m. ET.
The conference is organized in partnership between LSA and
other sociolegal associations around the world
, including the Research Committee on Sociology of Law, the Asian Law and Society Association, the African Law and Society Network, the Socio-Legal Studies Association, the Canadian Law and Society Association, the Japanese Association of the Sociology of Law, the Law and Society Association of Australia and New Zealand, the Brazilian Network on Empirical Legal Studies, the Brazilian Association for the Sociology of Law, and the Sociology of Law and Justice Section of the Portuguese Association of Sociology.
Due to the ongoing pandemic, we are currently planning for a hybrid meeting format, with some events taking place in-person in Lisbon, and other sessions taking place virtually through an online platform. More information about our 2022 conference format is detailed below and in our
FAQs page available on our website
!