LSA has extended nominations for its upcoming election next fall!
Each year, LSA relies on our membership to provide us with a robust and diverse slate of nominees to fill the ballot, and we want to make sure you have ample opportunity to participate. That is why we are extending the deadline for nominations for our upcoming election next fall.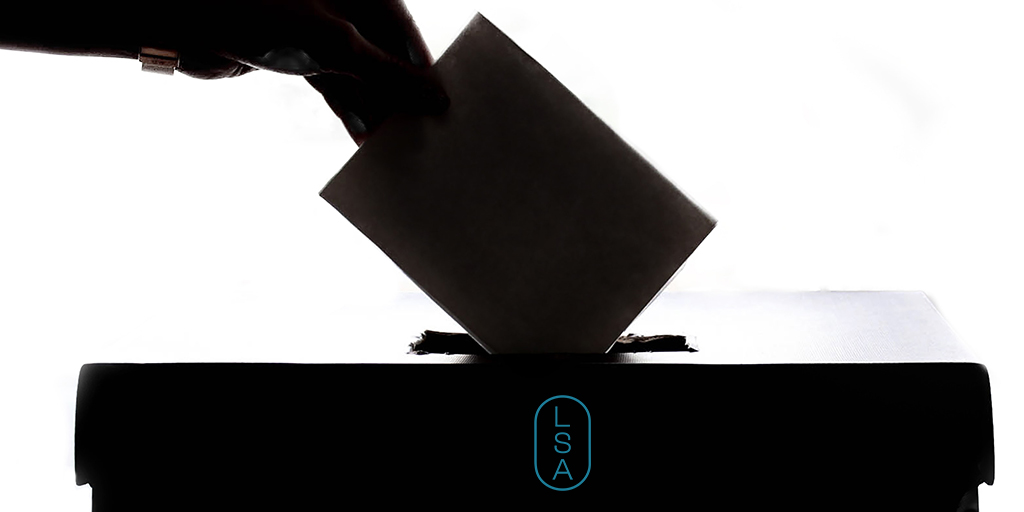 LSA is currently seeking nominations for a new President, Secretary, Treasurer, and its Class of 2025 Board of Trustees.
All members can submit a form linked below to nominate someone for one of the officer positions listed above. To learn more about LSA's Governance positions, please visit our main website here:
https://www.lawandsociety.org/governance/
. The new deadline for nominations is 
March 29, 2022
.
To submit a nomination, a current LSA membership is required. If you need to renew your LSA membership,
2022 memberships are currently open
. If you do not already have a LSA profile, you can
go here
to sign up if you are interested in joining the LSA community.
*Note: If you submit a nomination, you will not receive a confirmation email.
###