Even those who are not already presenting can fill out a volunteer form!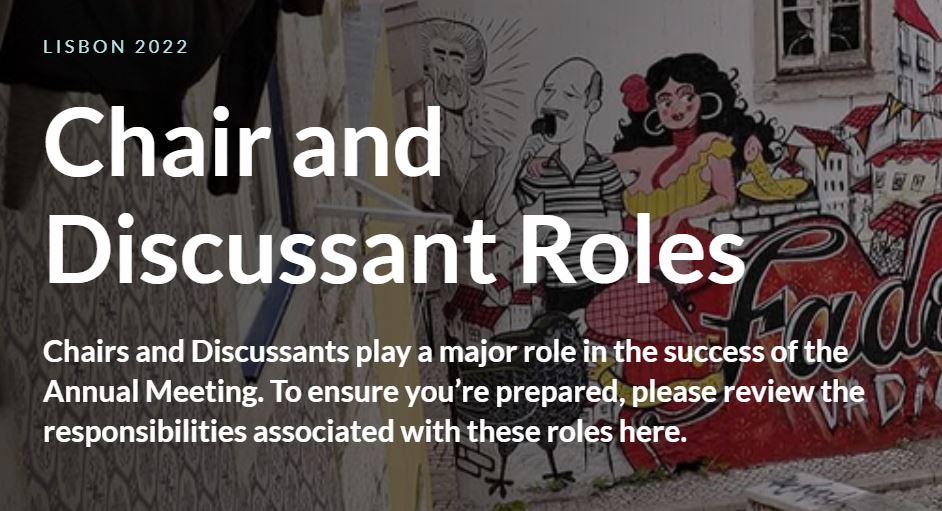 Please consider volunteering as a chair or discussant for the
2022 Global Meeting on Law & Society
! Click the link below to review the materials regarding the responsibilities associated with the chair and discussant roles.
The Program Committee is responsible for creating sessions for individually submitted papers that have been accepted. Volunteers for Chair and Discussant roles are greatly appreciated. When completing the volunteer form online, you will be able to select keywords associated with the sessions for which you would like to volunteer. 
One of the most rewarding experiences for conference attendees is serving as a volunteer for Program Committee-formed sessions. It can help establish valuable connections to a new group of scholars that you may not have otherwise met. This opportunity extends to those who are not presenting this year but still would like to attend and actively participate in our conference.
If you're interested in volunteering as a chair or discussant, please l
og into your LSA profile
 and 
click the link below
to fill out the form. You will not receive a confirmation email after submitting a form. The deadline to submit this form is 
Friday, February 18
. Please note that all volunteers must be registered for the Global Meeting. If you still need to register, you can do so by logging into your LSA profile and visiting our registration page, 
here
.
We will confirm the session(s) for which we would like you to serve before formally assigning you to them. The Program Committee will be in touch in the coming months if your services are required.
We are so excited you decided to attend the 7th Global Meeting and look forward to connecting with you soon!