Professor Dawuni Appointed to Serve as Founding Director for Howard University's Center for Women, Gender and Global Leadership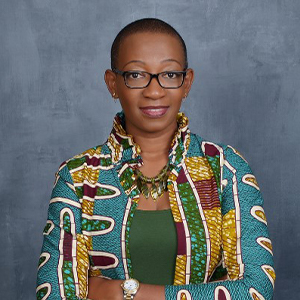 AMHERST, Mass. – LSA member J. Jarpa Dawuni (Howard University) has been appointed to serve as the Founding Director for Howard's newly launched interdisciplinary Center for Women, Gender and Global Leadership. Howard held a virtual inauguration to celebrate the introduction of the Center during its Homecoming back in October.  
The Center for Women, Gender and Global Leadership is designed to accelerate innovative research and programing to advance women and gender issues for students. Its vision is to be a center of excellence for Black women, feminist activism and transformational global leadership. Among the five focal areas of the center is one that concentrates on Law and Social Justice.
Some of the Center's programming will include the launch of an annual lecture series, graduate and undergraduate fellowships, development of a pipeline to leadership program for students, as well as grantmaking for interdisciplinary, action-oriented faculty research.
An associate professor of political science, Professor Dawuni has been actively engaged with LSA, serving as a co-organizer for CRN 13: African Law and Society and commonly making appearances on panels during LSA Annual Meetings. Professor Dawuni additionally chaired the International Awards committee in 2021.
As a leading academic and scholar on gender and judging in Africa, Dawuni has edited three pioneering books within this specific area. She is also the recipient of the 2020 Justitia Awards for Women in Law.
To learn more about the Center, you can visit its new website here: https://cwggl.howard.edu/.
###