Put your book on display at the Global Meeting as part of the Participants' Book Exposition!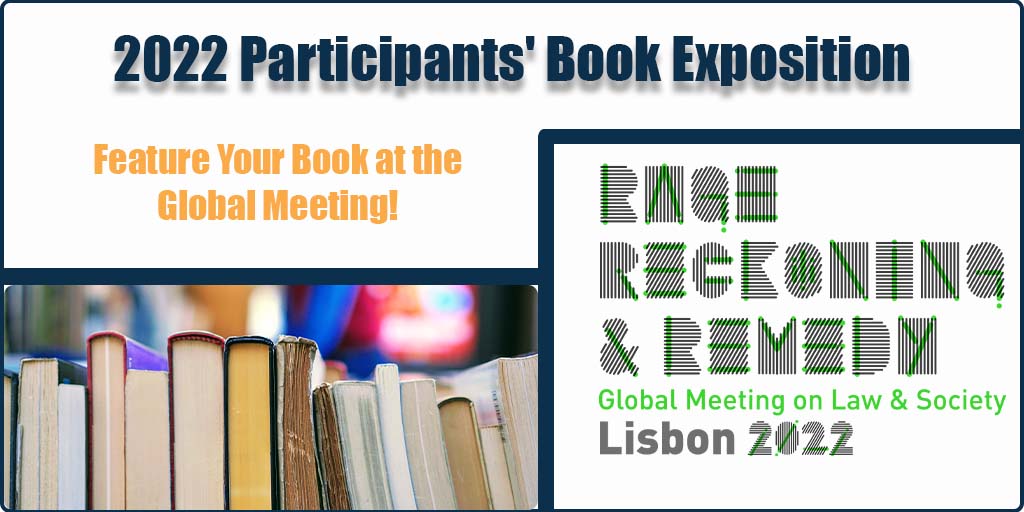 Here's your chance to put your book on display at the 2022 Global Meeting on Law & Society!
This year, there will be no formal, physical book exhibit. Instead, we are organizing a bottom-up exhibit where attendees can bring their recently published book to exhibit at the conference.
Any in-person attendee who published a book between 2020-2022 is eligible to participate. By participating, you agree to donate two copies of your recently published book to help build the law and society collections at ISCTE and the Oñati International Institute for the Sociology of Law.
To participate, please fill out a form linked below, which will ask for general details about your book, such as the title, publisher and publication year. You will need to login to your LSA profile to fill out the form.
Finally, you will need to bring the copies of your book along with you when you travel to Lisbon and hand them over to a conference staff member upon arriving at the meeting. Unfortunately, we cannot accept shipped copies of the books.
If you would like to participate in the Participants' Book Exposition, you must fill out a form by June 30th. You will not receive a confirmation email upon submitting a form. 
Please direct any questions to LSA at lsa@lawandsociety.org!