Professor Statz describes how rural judges offer more leeway and support to their litigants in communities where civil legal aid initiatives fail to provide residents with access to justice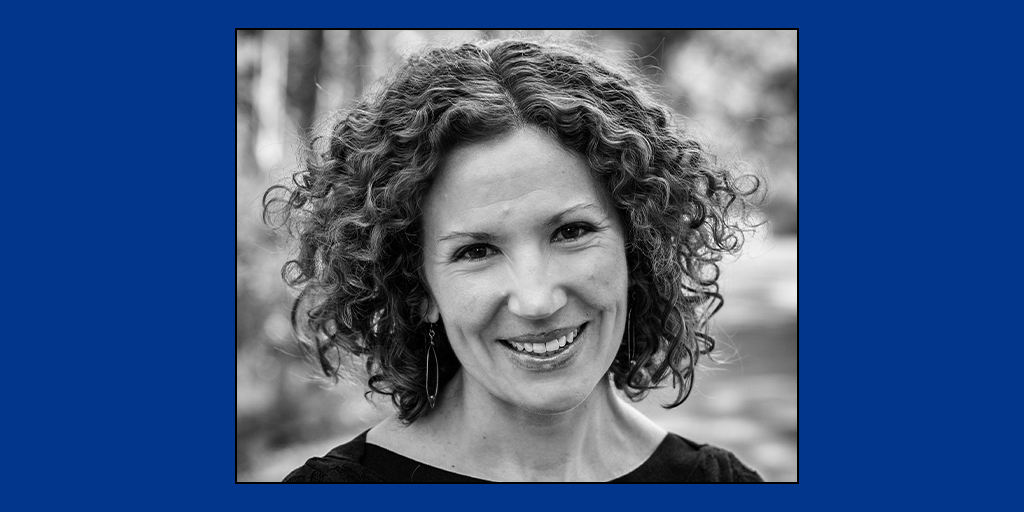 AMHERST, Mass. – The first Law & Society Review issue of 2021 (Volume 55, Issue 1) will feature Michele Statz's article, "On Shared Suffering: Judicial Intimacy in the Rural Northland." Drawing from four years of ethnographic fieldwork, Professor Statz's study places its readers inside the "Northland" courtrooms of rural Wisconsin and Minnesota. Her research displays the intimate relationship that judges from these communities share with their litigants and demonstrates the hardships endured by both judges and their litigants due to the consequences of rural "legal deserts," absent health and social services, and depressed local economies.
Judges from these areas uniquely offer space, clarity and support for their litigants because available civil access to justice initiatives largely fail these rural communities. This occurs within the courtroom but also beyond it, namely via informal, creative and often very productive collaborations between tribal and state court judges. Statz's fieldwork systematically considers the social and emotional toll that these efforts hold over the judges themselves in providing access to justice for their litigants.
"Through collaborative long-term research, my work explores the often overlooked efforts of rural judges and the broader context in which they work," noted Statz. "As I show in the article, this context is incredibly complicated—one in which tribal and state court judges navigate rural lawyer shortages, under-resourced infrastructure and prevailing (but rurally-irrelevant) access to justice initiatives. The meaningful, intimate form of "access" that judges offer in response deserves careful attention—but so also does the heartbreaking toll of these efforts on judges themselves."
Statz, an Assistant Professor for the Department of Family Medicine and Biobehavioral Health at the University of Minnesota and affiliated faculty with the University of Minnesota Law School, is an anthropologist of law specializing in rural access to justice. Her scholarship examines how socio-spatial dimensions of rurality influence legal advocacy, rights mobilization, and individual and community health.
Her article describes the tough decisions that rural judges in these tight-knit communities are burdened with, since their cases often feature individuals with civil legal needs or criminal defendants who they know on a personal level. They commonly see their litigants in local social settings like children's sporting events, ceremony or church, grocery stores, or even in line at the local cinema. Many of these litigants are living in poverty and are frequently forced to represent themselves in court, due to the limited availability of reduced-fee legal services, which seldomly exists in rural places. These litigants are often the victims of state and federal neoliberal labor market reforms that leave affordable legal services out of reach.
In rural communities around the U.S., nearly 10,000,000 Americans live well below the federal poverty line, and three-quarters of these face at least one civil legal problem in a year. However, only 14 percent of rural residents—a rate less than half the national average—receive adequate assistance for civil legal problems. In Wisconsin, for instance, rural criminal defendants may wait up to four months before receiving a public defender, due to low salaries provided for court-appointed attorneys and a shortage of rural lawyers in these geographic areas.
These factors contribute to the inequality in civil legal aid services that are available in these regions—many of which require rural telecommunication and digital infrastructure. In Minnesota, for example, recent access to justice initiatives have included self-help forms, helplines and online advice systems that many of these low-income rural residents render as "barriers to justice." These legal services typically fail to acknowledge limited or absent rural digital infrastructure—let alone the fact that many low-income residents simply cannot afford smart phones, personal computers and/or reliable transportation. As a result of these limitations, coupled with the high-density and social acquaintanceship characteristics of these rural communities, Statz finds, "what makes a rural courtroom accessible is the judge."
The complex needs of these low-income residents largely remain unaddressed, given the spatial isolation, economically unstable conditions and local social services networks that are too widely dispersed to be implemented. Judges from these areas also experience the complex socio-spatial and legal needs of these low-income pro se litigants and are compelled to provide more leeway, support and clarity in the courtrooms.
As Statz puts it, "It means that many judges effectively self-identify not only as decision-makers, but as the eventual, if not only, source of respect, time, and ultimately, access for a growing wave of pro se litigants whom they often already know." Similar to their litigants, Statz indicates that the judges also endure profound social and emotional trauma from the lack of resources dismally available across these rural communities.
Statz's research is comprised of interviews conducted with low-income Northland residents, attorneys, and judges. In conducting her fieldwork, Statz was surprised to discover many rural judges wanted to discuss the substantial toll of the negotiations regarding judicial and administrative requirements, litigants' needs and expectations and diminishing or tenuous funding. She finds that rural tribal and state court judges not only regularly encounter the complex socio-spatial and legal needs of low-income litigants but also live (and in a sense, endure) this complicated context themselves. She concludes that active judging of rural judges is uniquely inflected by place, which deserves further attention.
To read the full LSR article, visit the Wiley Online Library here.
###