Get to Know Sarah Seo!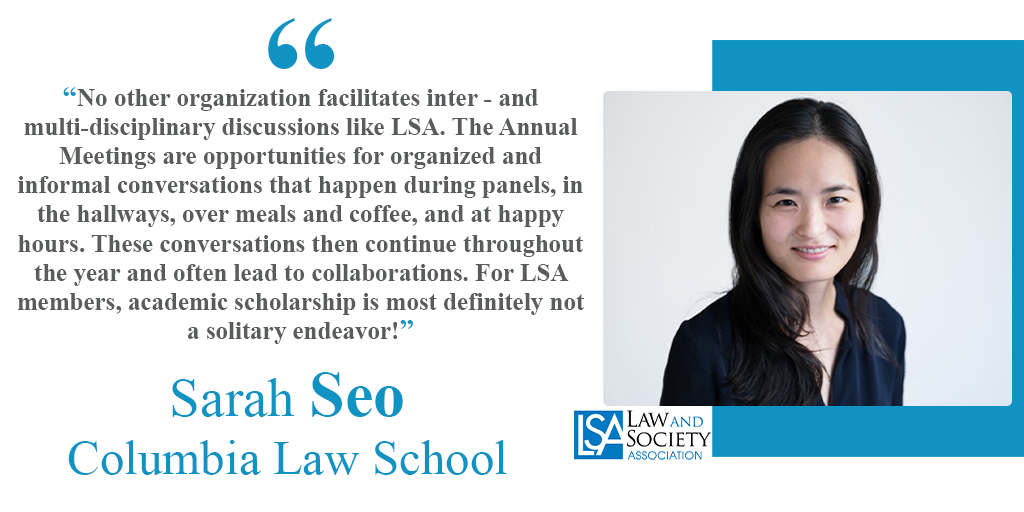 Institution:
Number of years as LSA member: 6
Number of LSA Meetings Attended: 4
Areas of Research:
Legal History
Criminal Law and Procedure
Policing
Favorite Topic to Teach or Research: Legal History
Major Award(s) or Honors: 
Unique Fact: "One of the more unusual book events that I did for Policing the Open Road was a panel at Lincoln Center. I joined the stage with a musician, playwright, and activist for a conversation about 'Policing, Freedom, and the Arts.' Culture, especially music and literature, had a big influence on my writing, so it was a wonderful opportunity to engage with artists about how history informs their work and how their work, in turn, informs mine."
Top 3 Books/Articles Published: 
Recent Media Appearances: 
To learn more about Sarah, check out her bio here .