Get to Know Emily Prifogle!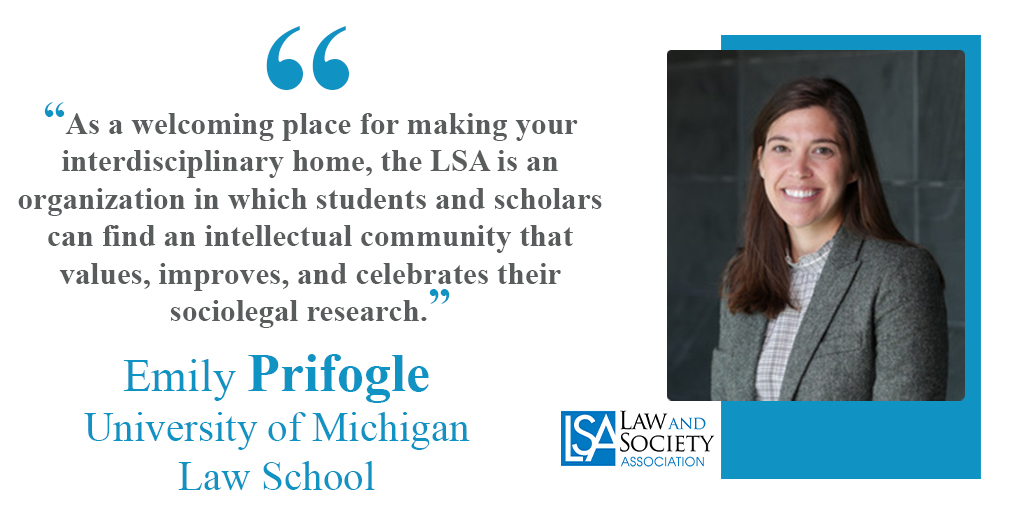 Institution:
University of Michigan Law School
Number of years as LSA member: 5
Number of LSA Meetings Attended: 2
Areas of Research:
Legal History
Rural Law
Local Government Law
Property
Favorite Topic to Teach or Research: Legal History
Major Award(s) or Honors: 
Unique Fact: "I am a co-founder of womenalsoknowlaw.com and womenalsoknowhistory.com. I'm proud to be part of an effort to change the look and sound of expertise in our field and support the work of women and nonbinary scholars."
Top 3 Articles Published: 
To learn more about Emily, check out her bio here.