Join or Renew Today!
It's that time of year again! Law and Society Association memberships for 2024 are now available!
Please review our membership benefits linked below to discover how your LSA membership supports your intellectual goals and objectives.
Please login to your LSA profile and follow the link below to renew your membership and avoid any uninterrupted LSA member services. New members can use the "Join Now" link below to sign up for an LSA membership.
We hope your membership serves you well and keeps you up to date with the latest developments in the field of law and society!
---
Renew: https://lawandsociety.site-ym.com/members/manage_profile.asp?
Join Now: https://lawandsociety.site-ym.com/general/register_member_type.asp?
Password Recovery Link: https://lawandsociety.site-ym.com/general/email_pass.asp
---
Member Benefits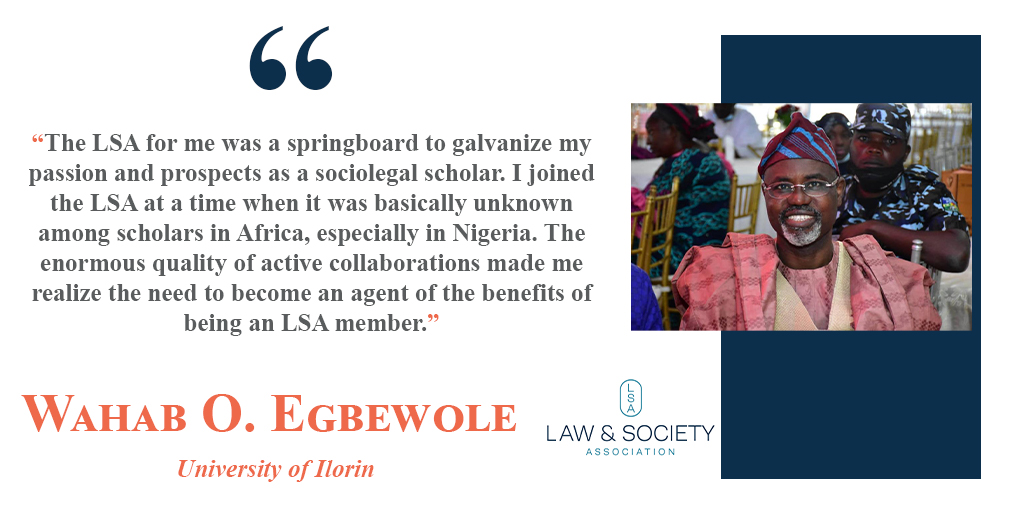 Your membership entitles you to all LSA benefits, including access to award nominations, our new exclusive Career Center, LSATalk, an LSR subscription, Networking & Professional Development opportunities and much more.
---
Renewal Instructions
When you reach the Membership Dues page, please select a regular, student or special international membership option at the top of the page under "Membership Information" from the dropdown menu. If it says $0 at the bottom of this page, it means you have accidentally selected non-member, which will disallow you to renew as a member.