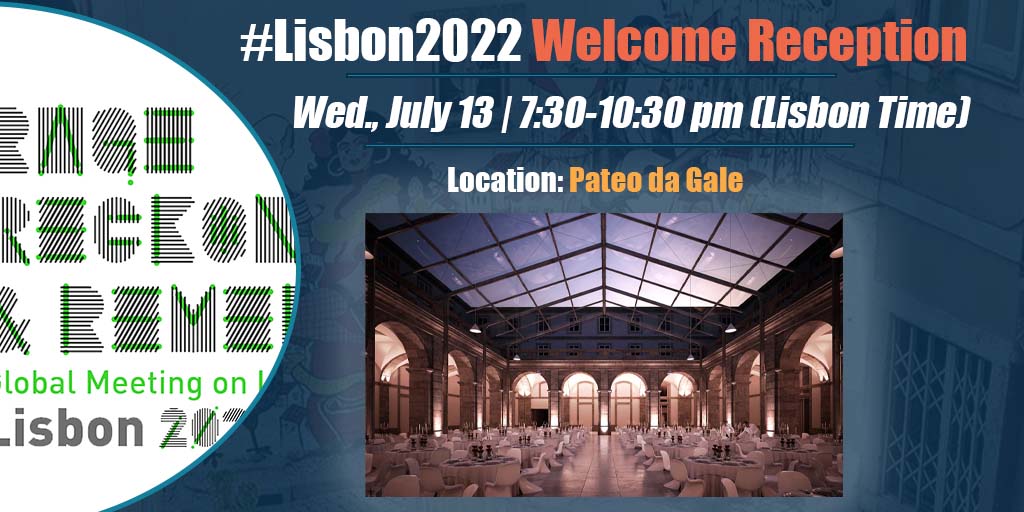 ---
Plenary Sessions will take place both in-person and streamed live!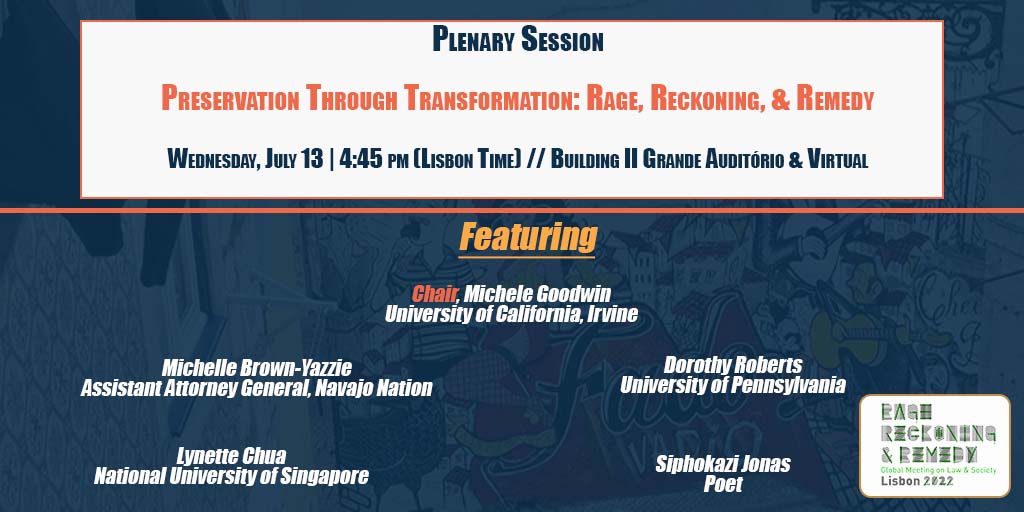 The lingering, global pandemic reveals underlying institutional and infrastructural inequalities around the world, demanding a deeper examination of what lies beneath legacies of imperialism, colonialism, and slavery. These turbulent times, marked by continued racial injustice, sex inequality, challenges to recent advancements in LGBTQ equality, and the dismantling of the rule of law itself, set the stage for an urgent discussion. In this plenary, we center the conference theme: race, reckoning, & remedy to amplify and take seriously histories of colonial oppression that undeniably manifest in society today.
---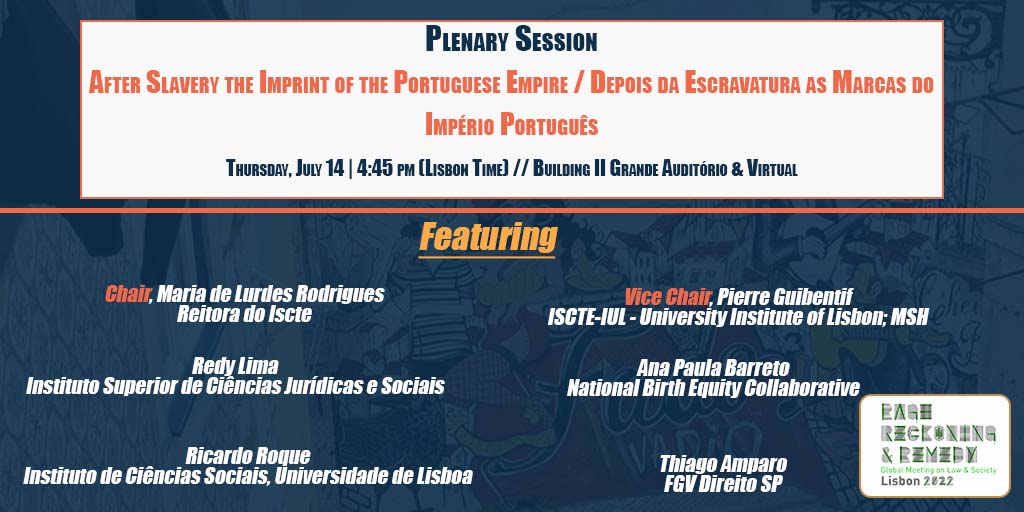 The Black Lives Matter movement had an impact in Portugal with antiracist groups gaining momentum and some visibility in the public sphere. Debating memory around public monuments and colonial art was received with indifference and some backlash from mainstream sectors of Portuguese society accusing antiracist movements of being wrong and revert racism against Portuguese history. The memory of the Empire is still present and moulds national identity based on a consensus state of mind around lusotropicalismo, singular form of colonization, made popular by Brazilian historian Gilberto Freyre (1900-1987).
---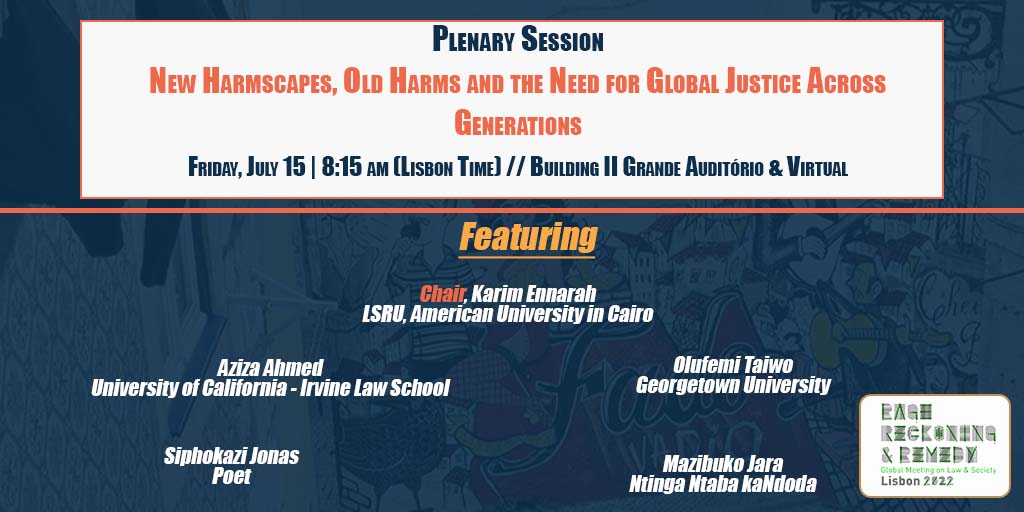 There is a direct line to be drawn between the violence and exploitation – of humans and the earth, including the subjugation of peoples and the destructions of local knowledge, cultures and habitats – that were central to slavery and colonialism, and the social, ecological and health crises we face today. Predatory exploitation of the non-human environment continues seemingly unabated, with the devastating costs thereof experienced disproportionately in poorer nations. Poor countries are demanding from the world's wealthiest nations to be compensated for these harms.
---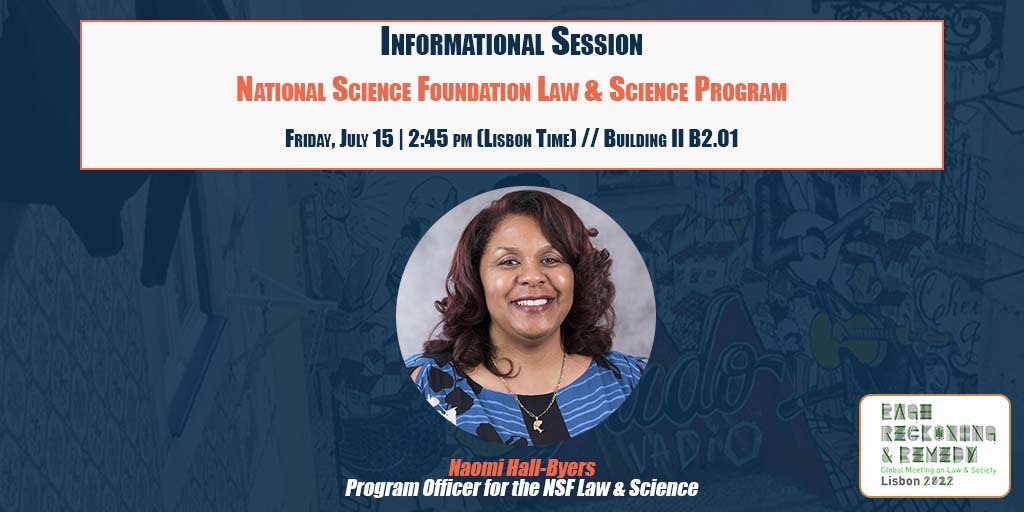 Are you interested in learning more about applying to the National Science Foundation Law & Science Program? Join this informational session with Program Director, Dr. Naomi Hall-Byers to learn everything you need to make your next grant application a success.
---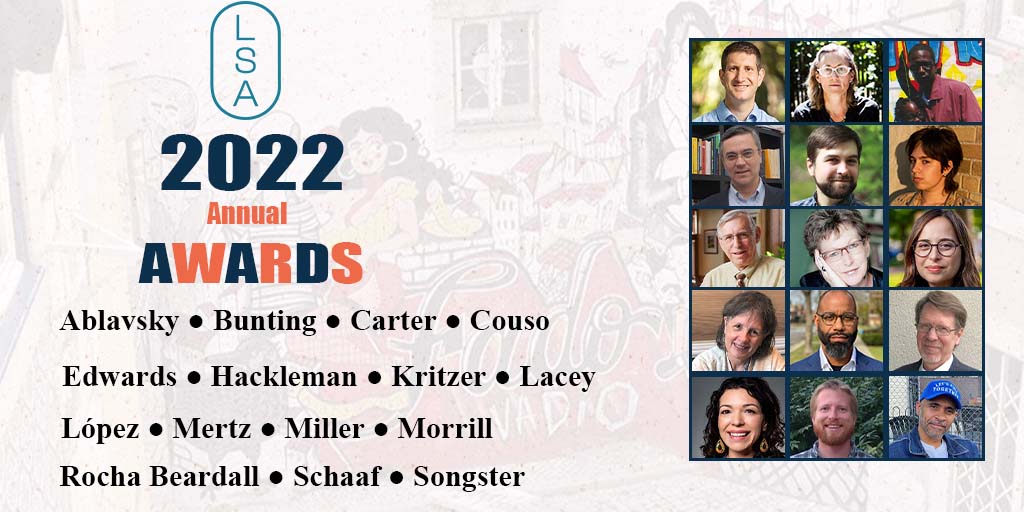 The LSA Awards Ceremony will take place in Building II Grande Auditório at 10:15 a.m. (Lisbon Time) on Friday, July 15. The ceremony will also be streamed live to the 2022 virtual conference website and may be available on-demand afterwards. Attendees who plan on watching the ceremony virtually will need to login to their LSA profiles to access the video.
---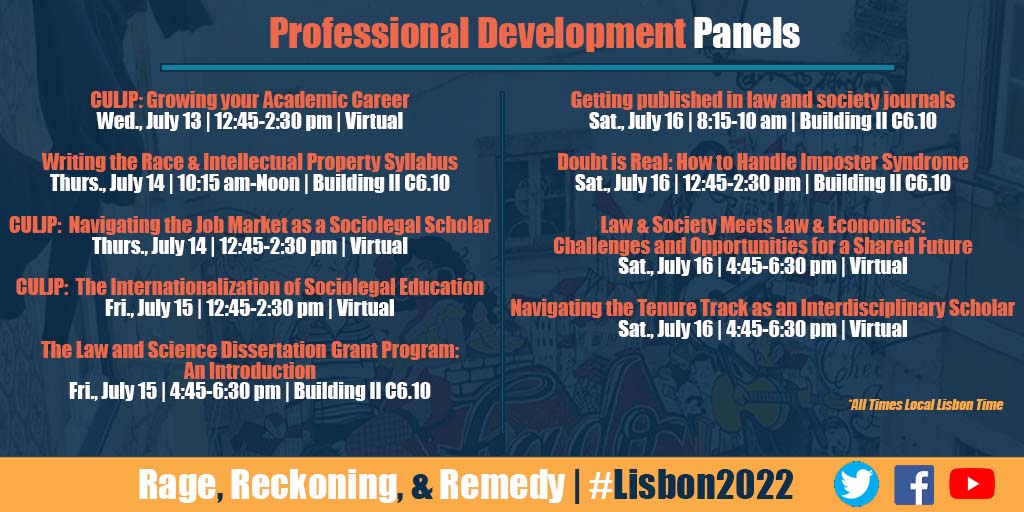 View all the Professional Development Panels!
---
Global Meeting Film Sessions // Featured by the Local Arrangements Committee & Sponsored by Universidade Lusófona
*Film sessions will take place at Universidade Lusófona, which is a short walk from ISCTE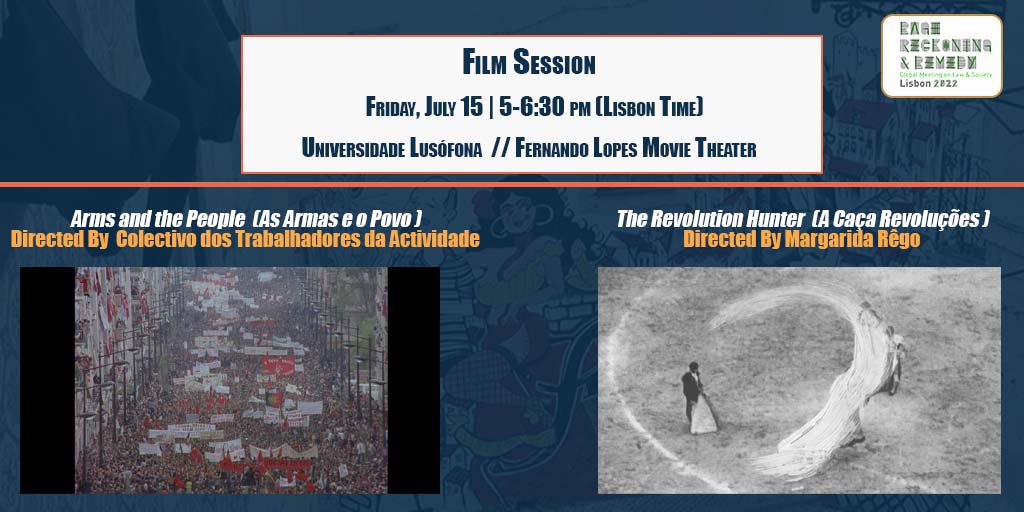 ---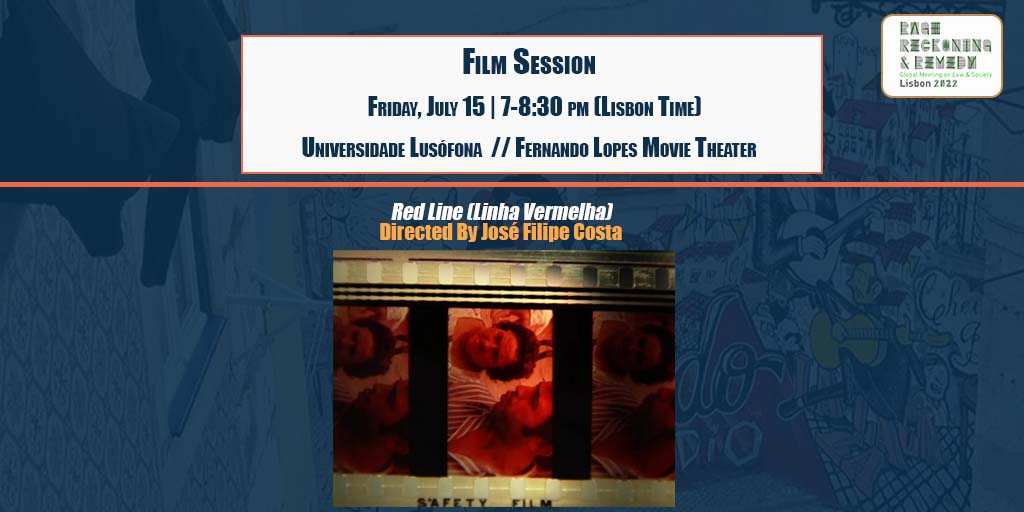 ---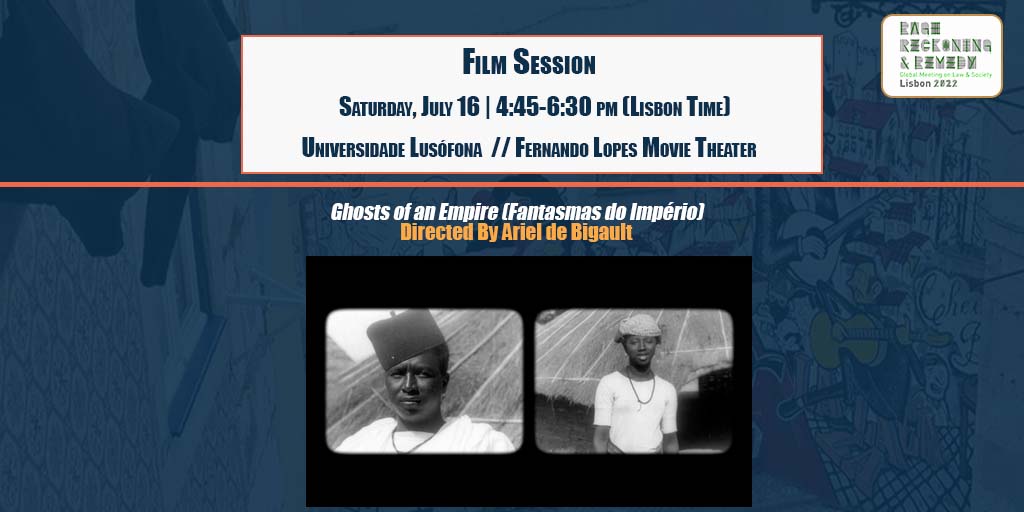 ---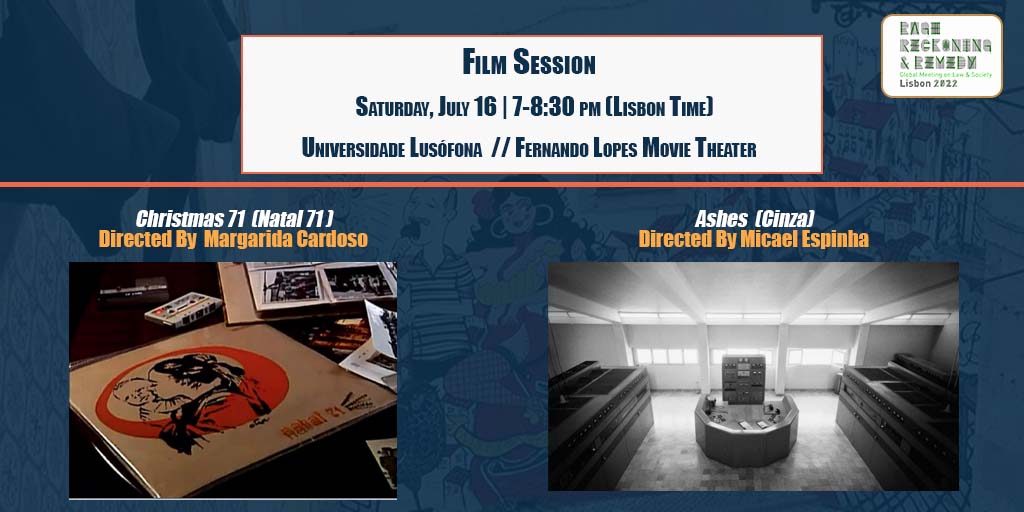 ---