The Lectures are Open to the Global Public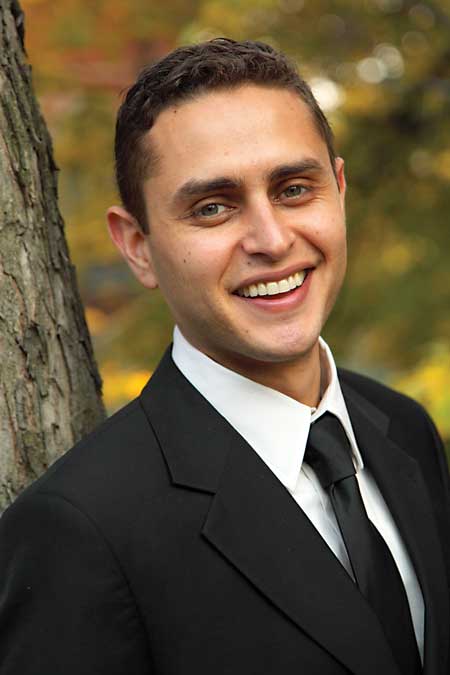 Professor Mark Fathi Massoud (University of California, Santa Cruz) will present a series of hybrid lectures at the University of Oxford this May titled, "A Legal Politics of Religion: Building an Islamic Rule of Law in the Horn of Africa." Professor Massoud's presentations are part of Oxford's All Souls College and its Evans-Pritchard Lectures series, which are open to the global public virtually via Microsoft Teams.
Each lecture will take place at 5:00 p.m. (UK time) in the Old Library at the University of Oxford and virtually on Microsoft Teams. Please view the schedule and titles for each of the individual lectures below. Click "more details" to learn how to join each lecture virtually.
May 10 – A Legal Politics of Religion (more details)
May 17 – Faith in the Rule of Law (more details)
May 24 – Shari'a Politics as Legal Politics (more details)
May 31 – Embracing Positionality (more details)
To view more information on these lectures, visit the All Souls College website here. Download the series poster here.
The lectures share lessons from 15 years of empirical research on the rule of law. Collectively titled, "A Legal Politics of Religion," the four lectures reverse law and religion in politics—proposing the rule of law as a form of theology, and religion as a form of legal politics. In particular, laws and religious faiths demand submission to, and a desire for a higher power.
The final lecture, "Embracing Positionality," gives greater attention to how our self-identifications, marginalization and professional privileges influence our research. The lectures draw from two of Professor Massoud's books: Shari'a, Inshallah: Finding God in Somali Legal Politics (Cambridge University Press, 2021), recently awarded the 2022 Hart-SLSA Book Prize from the Socio-Legal Studies Association, and Law's Fragile State: Colonial, Authoritarian, and Humanitarian Legacies in Sudan (Cambridge University Press, 2013), which received the LSA Herbert Jacob Book Prize.
Professor Massoud currently serves as Professor of Politics and Legal Studies at the University of California-Santa Cruz and a Visiting Professor of Law at the University of Oxford. Born in Sudan and raised in California, Massoud is a first-generation university graduate. His research and teaching address the interplay between religion, law and politics. Professor Massoud has participated in LSA conferences since 2007 and is a member of the Program Committee for the 2022 Global Meeting taking place in Portugal this July. Over the years, he has served on numerous LSA committees and is a past Board of Trustees member (Class of 2021).