Find Your Session and Start Building Your Schedule!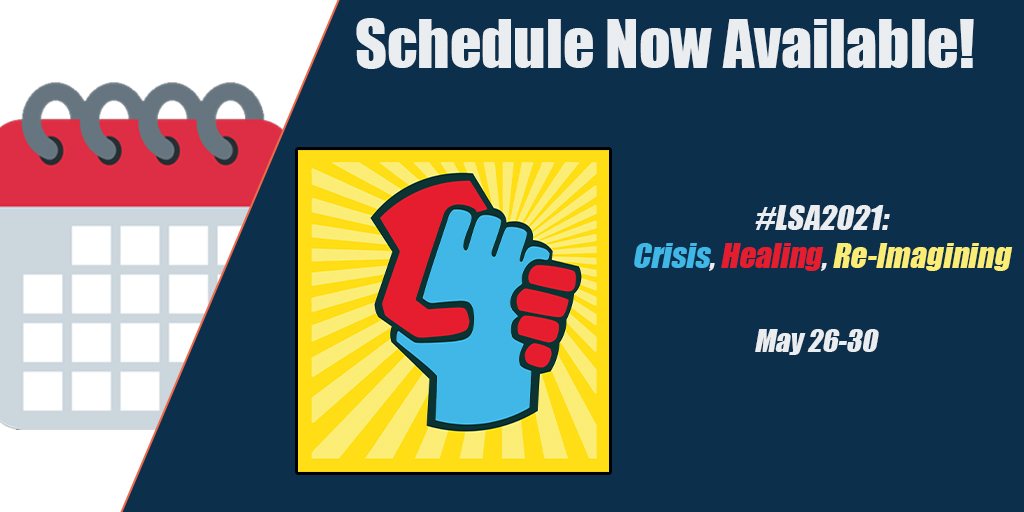 AMHERST, Mass. – We are happy to announce that the schedule for this year's Annual Meeting is now available! We are thrilled to virtually host more than 500 engaging sessions from May 26-30. All times follow the Central Time Zone (Chicago, USA). This is not the final conference website, but we wanted to provide a way for you to begin searching the program and your sessions. A much cleaner and final version of the program and website will be shared as soon as possible.
Click the link below to find your session and start building your schedule. To view and download sessions to your calendar, login is not required. The functionality and search capabilities of the schedule are still being developed by our conference software team, so certain details pertaining to your session may not be available at this time. We apologize for this temporary inconvenience and appreciate your patience as the conference site is further developed.
The easiest way to locate your session is to search by your name, but you can refine your search by typing in keywords within the search bar located on the right-side panel.
If no results appear within your search, be sure to change the day at the top by clicking on a different day then searching again. With the current version of the schedule, the "See Results from All Days" button will locate your session, but does not populate the date or time within the results at this time unless you select to download the session to your calendar—please note that your calendar program will likely download and display your session in your local time zone.
If you wish to personalize your schedule within our virtual platform, you will need to login, using your LSA login credentials. Click the star icon next to the titles of sessions you would like to attend to build a personal schedule using the "My Favorites" feature. If you have issues logging in, please email LSA@lawandsociety.org.
As mentioned above, you can also add sessions directly to your email calendar by using the "Add to Google | Outlook | iCalendar" feature at the top of each session, but again, login is not required to use this feature.
As we approach the start of the event, we will continue to add necessary details to sessions with any missing information and update the functionality of the website. We are excited for this year's virtual conference and we hope you are too.
Stay tuned for our upcoming announcements regarding engaging social events and the official launch of this year's Virtual Conference website!