LISBON 2022
COVID-19, Health, & Safety Protocols
Please Review these important guidelines below!
As we continue to get closer to the dates of the 2022 Global Meeting, we couldn't be more excited to finally see everyone again in-person. While we are thrilled to welcome attendees to Lisbon, it is important to read through our COVID-19, Health, & Safety guidelines below!
Check the Portuguese Travel Regulations (They vary by country and are updated frequently).
As of July 1, Portugal removed its requirement for COVID-19 vaccinations and/or proof of a negative COVID-19 test to enter the country.
However, since these measures are frequently updated, please follow the Travel Regulations each week leading up to the conference.

While we are excited to learn that covid cases appear to be on a downward trend and that the test requirements have been lifted, let's do our collective best to not bring covid into our host country. To that end, we still encourage testing before you travel and during your visit to keep everyone safe.
If you require a test, you will need to take a proctored PCR or Rapid Antigen test. One example of a rapid test you can use online is: https://patient.questdiagnostics.com/rapidantigen

Check your Airline's travel regulations
Be sure to pack your COVID-19 Vaccination Card!
Bring your own mask (We will have a limited number of KN-95 Masks at registration)
Pack some extra rapid COVID-19 tests
Pack a reusable water bottle
Consider wearing a mask while traveling, even if it is not technically required
Please be respectful of current Lisbon and Portugal COVID-19 regulations (You may be required to wear a mask while using public transportation services, including Uber, Taxis, Buses and Subway)
We expect and strongly encourage participants to wear masks while indoors and when social distancing is difficult. We will have a limited number of KN-95 masks available at registration.
Attendees should consider participating in our color-coded sticker system (Green, Yellow, and Red stickers to place on your shirt or credential to let others know your comfort level with socializing and distancing).
Wash your hands regularly
If you have COVID-19 symptoms or think you came in close contact with someone who has symptoms or tested positive, please take a test and isolate yourself until you feel better and/or have tested negative
If you test positive for COVID-19, do not come to the conference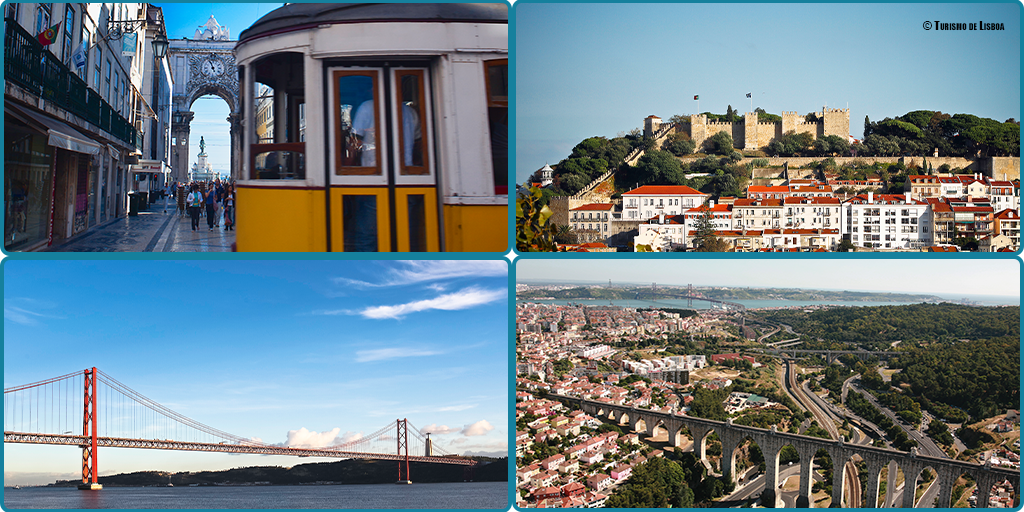 Masks & Vaccinations
We expect and strongly encourage attendees to wear face masks at the conference and will be supplying KN-95 masks to anyone who would like to wear one. However, due to a limited supply, we ask that you bring your own mask with you. The co-sponsoring organizations will not be requiring attendees to wear face masks at the Global Meeting or requesting attendees to be vaccinated. Staff members will not be monitoring face masks during the conference. Please check the Portugal travel regulations to stay up to date with the latest COVID-19 measures.
Traveling
Participants are expected to check COVID-19 requirements for the specific countries they are traveling from, as well as their respective airlines. These requirements vary from country to country, airline to airline. Travel requirements in Portugal can be found here. It might be a good idea to plan ahead and bring COVID tests with you if you think you will be required to take one prior to leaving Portugal to get back into your country. Also, please be mindful of the current public transportation regulations in Lisbon, which may require you to wear a mask.
COVID-19 Measures at ISCTE
The COVID-19 guidelines and measures initiated by our host institution, ISCTE University Institute of Lisbon are linked below. These will include (but are not limited to) promoting social distancing, enhanced cleaning and sanitation processes, increased ventilation, and providing an isolation area. View these COVID-19 measures here.
What if you test positive for COVID-19?
If a participant tests positive, they should not come to the conference. They must isolate themselves and follow the Lisbon Government's regulations located here. If you think you may have COVID-19, we encourage you to take a test and wait to see if you have a negative result before attending the conference. If you think you may have been in close contact with someone who recently tested positive for covid or someone who has symptoms, please take a test. COVID-19 symptoms can be found here.
Staying Hydrated
Lisbon temperatures in July will likely average around 83°F. We plan on providing metal water bottles at registration, but we are also committed to decreasing our environmental footprint and upholding green practices. We encourage all those in attendance to bring a reusable water bottle to refill at Iscte's water stations.
Anti-Harassment & Anti-Discrimination Policy
We are committed to providing a safe, inclusive, and welcoming environment for all participants at conferences, events, and virtual meeting places. Please review our Anti-Harassment & Anti-Discrimination Policy (Portuguese Translation). Attendees can report an incident and get help addressing it by contacting the ombuds:
See you in #Lisbon! #RageReckoningRemedy