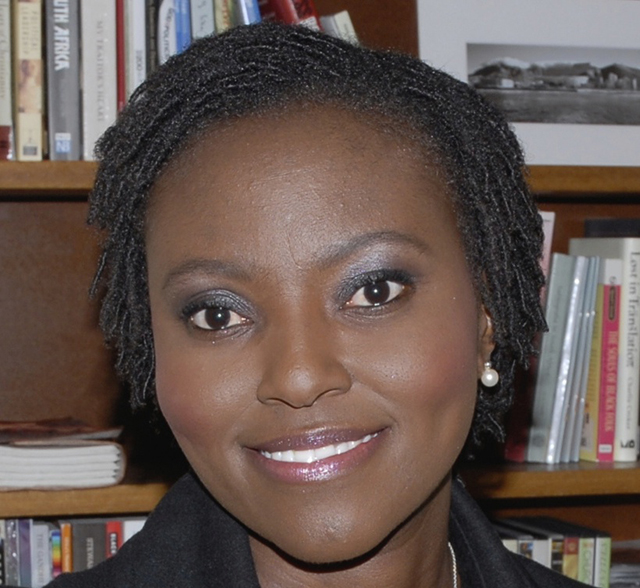 2026 Board of Trustees
Sindiso MnisiWeeks
University of Massachusetts-Amherst
Sindiso MnisiWeeks is Associate Professor in Legal Studies and Political Science at the University of Massachusetts Amherst and Adjunct Associate Professor in Public Law at the University of Cape Town (UCT). She previously worked in the Rural Women's Action Research Programme at UCT,
combining community-based participatory research, advocacy and policy work on women, property, governance, and dispute management under customary/indigenous law and the South African Constitution. Her scholarship continues in this vein.
As a Rhodes Scholar, Sindiso received her DPhil from the University of Oxford's Centre for SocioLegal Studies, before which she clerked for then Deputy Chief Justice of the Constitutional Court of South Africa, Dikgang Moseneke. Her law degree was awarded with distinction by UCT.
The Law and Society Association is Sindiso's primary intellectual home which she first joined, along with the UK's Socio-Legal Studies Association, as a student in 2008. She has since served on the Program Committee (2012 & 2022) and Graduate Student and Early Career Workshop (2020 & 2021), including as a mentor (2022 & 2023). She is co-coordinator of CRN 13: African Law and Society.
Sindiso is author of Access to Justice and Human Security (Routledge, 2018), and numerous law review and peer-reviewed articles; co-author of African Customary Law in South Africa (OUPSA, 1ed 2015; 2ed 2023); as well as contributing author of several law and society handbooks, edited volumes, and textbooks. Her public commentary has been featured by media outlets in the USA and South Africa while she has also testified before the South African parliament and served as an expert witness. Her work has received support from the Mellon Foundation, Social Science Research Council, and Carnegie Foundation, among others.
Her current projects include Alter-Native Constitutionalism: Common-ing 'Common' Law, Transforming Property in South Africa (Cambridge, forthcoming 2024); co-authoring The Rule of Law in South Africa (Hart, forthcoming 2024) with Heinz Klug and Sanele Sibanda; co-editing PoLAR:
Political and Legal Anthropology Review; and guest editing South African Journal on Human Rights special issue, 'Lost in Translation: Rights and Justice in South Africa's Many Languages'.
Sindiso is committed to furthering diversity and, as a trustee (class of 2026), she is especially interested in encouraging participation of scholars from the Two-Thirds World and supporting work that is community-engaged and thus straddles research and practice.