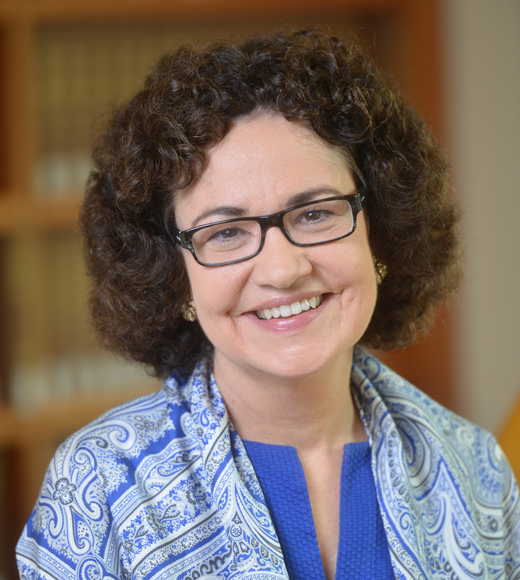 2023 BOARD OF TRUSTEES
Distinguished Professor of Law
Rachel F. Moran is Distinguished Professor of Law at UC Irvine. Previously, she was the Michael J. Connell Distinguished Professor of Law and Dean Emerita at UCLA and the Robert D. and Leslie-Kay Raven Professor of Law at UC Berkeley. She is past President of the Association of American Law Schools (AALS), a Fellow of the American Bar Foundation (ABF), a member of the American Law Institute, and a Fellow of UCLA's Civil Rights Project. In 2012, President Obama appointed her to the Permanent Committee of the Oliver Wendell Holmes Devise. 
Moran co-authored "Educational Policy and the Law" with Mark Yudof, Betsy Levin, James Ryan, and Kristi Bowman, published "Interracial Intimacy: The Regulation of Race and Romance," and co-edited "Race Law Stories" with Devon Carbado. Moran's recent work stems from her role as the inaugural Neukom Fellows Research Chair in Diversity and Law at the ABF in 2015. With Robert Nelson, she launched "The Future of Latinos in the United States: Law, Opportunity, and Mobility." The project has commissioned white papers and convened regional roundtables to discuss how law and policy shape four drivers of opportunity and mobility: education, economic participation, immigration, and civic/political engagement. Moran published two recent articles based on this work: "Citizenship, Personhood, and the Constitution in 2020," Harv. L. & Pol. Rev. (2020); and "Dreamers Interrupted: The Case of the Rescission of the Program of Deferred Action for Childhood Arrivals," 53 UC Davis Law Review 1905 (2020). 
Since 2019, Moran has worked with Elizabeth Mertz and Richard Lempert on LSA's Task Force on Socio-Legal Metrics. Created to address U.S. News & World Report's plan to incorporate citation counts into law school rankings, the Task Force held a small meeting with key stakeholders and convened two panels, one at the AALS Annual Meeting and the other at the LSA Annual Meeting, to discuss the change's potential impact.