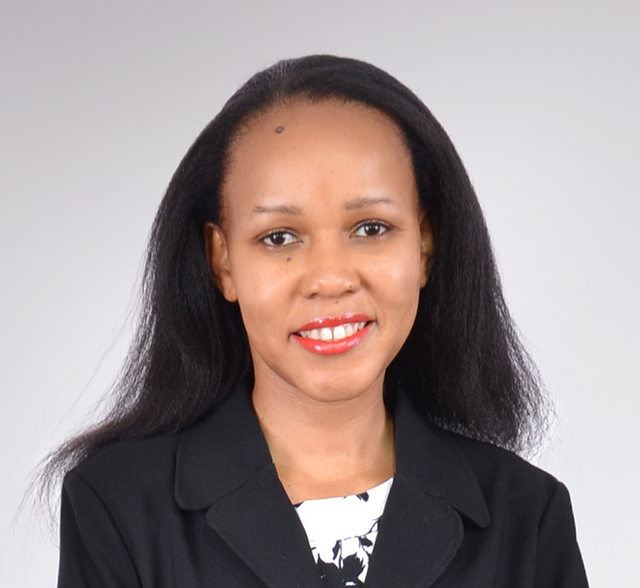 2026 Board of Trustees
Nkatha Kabira
Nkatha Kabira is a poet, author and Senior Lecturer at the Faculty of Law, University of Nairobi. She is an Iso Lomso ("eye of tomorrow") Fellow at the Institute for Advanced Studies in Stellenbosch (STIAS), South Africa. She has also held several fellowships and visiting scholarship positions at the Institute of Advanced Studies in Berlin (WIKO), the Africa Science Leadership Programme (ASLP), University of Pretoria, the Institute of Advanced Studies, Program on Social Sciences at Princeton University, Edinburgh University, the Ife Institute for Advanced Studies, Ile Ife, Nigeria, the Intercontinental Academia (ICA), Institute of Advanced Studies, Birmingham, UK, Nanyang Technological University, Singapore, the Global Scholars Academy at the Institute of Global Law and Policy at Harvard, the Global Young Academy among others. She was also appointed as a Distinguished Africanist Scholar at the Institute of African Development, Cornell University and a Dorothea Clarke Visiting Scholar in Law at Cornell Law School. Nkatha was a Research Fellow at the W.E. B. Du Bois Research Institute at the Hutchins Centre for African & African American Studies and a Teaching Fellow at the Department of African and African American Studies at Harvard University (2009-2017) and Harvard Extension School.  
Nkatha completed her doctoral degree at Harvard Law School (HLS) in May 2015 and has teaching and research experience in constitutional law, commission's law, and women's law. She lectures widely and has taught in Nairobi, Pretoria and Harvard. She has received awards in recognition of excellence in teaching. She has worked as a research fellow at the Kenya National Commission on Human Rights, the Kenya Law Reform Commission and the Constitution of Kenya Review Commission. She completed the Master of Laws Program at HLS in 2008 and holds a Bachelor of Laws degree from the University of Nairobi and a postgraduate diploma in legal practice from the Kenya School of Law. She is an Advocate of the High Court of Kenya.  
Nkatha is an active member of the Law and Society Association. She has served as a Program Committee Member (2021-2022) and as a Faculty Mentor at the Early Career Workshops (2022, 2023). She leads two International Research Collaboratives (IRCs): The Future of Law in Africa which she co-convenes with Penny Andrews, New York Law School and Rabiat Akande, Osgoode Hall Law School and Gender and the Political Economy which she co-convenes with Chantal Thomas, Cornell University. 
Nkatha serves on the International editorial board for the Journal of International Law in Context, Cambridge University Press, The Journal of Culture and Ideas, Ile Ife, Nigeria and as an associate editor for the Journal of Global Social Challenges, Bristol University Press. Nkatha has presented papers at several international conferences, seminars and symposia in the USA, UK, Scotland, Switzerland, Singapore, Canada, Germany, France, Portugal, Nigeria, South Africa, Zimbabwe, Ethiopia, Argentina and Kenya.