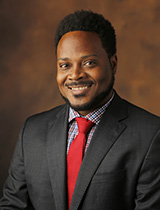 2023 BOARD OF TRUSTEES
Matthew Shaw
Assistant Professor of Public Policy and Education
Assistant Professor of Law
Matthew Patrick Shaw is an Assistant Professor of Public Policy and Education and Assistant Professor of Law at Vanderbilt University. Immediately before his current appointment, Professor Shaw was an American Bar Foundation/Law and Society Association Doctoral Fellow in Law and Social Sciences. The Frances Lewis Scholar in Residence at Washington and Lee University School of Law for 2020-2021, Professor Shaw is also an Affiliated Scholar with the American Bar Foundation. He has also served as an associate editor of Law and Social Inquiry and on the editorial board of the Harvard Educational Review. He has been a member of the Law and Society Association since graduate school, and was invited to serve on the Diversity Committee in 2015. 
Professor Shaw's research investigates educational equity at the intersection of law and society. His current projects bring together critical legal history, econometric policy analyses, and jurisprudential analyses to understand the constitutional rights of the vulnerable and marginalized, notably: undocumented migrants, LGBTQ school-aged youth, and historically Black K-12 and higher-educational spaces, both in their own right and as they inform debate on the fundamental nature of educational rights. 
Professor Shaw has a doctorate in quantitative policy analysis in education and a master's in education policy from Harvard University; a juris doctor from Columbia University, and a bachelor's degree in Romance Languages and History from the University of North Carolina at Chapel Hill. After law school, he clerked for then-Chief Judge W. Louis Sands of the United States District Court for the Middle District of Georgia.