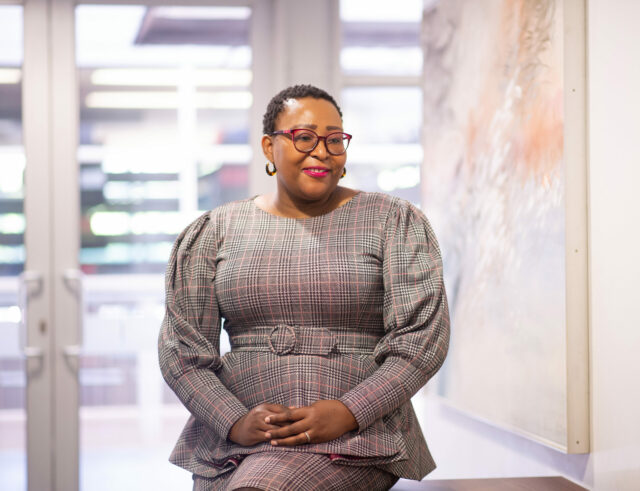 2025 Board of Trustees
Zozo Dyani-Mhango
Faculty of Law of the University of Pretoria
Ntombizozuko "Zozo" Dyani-Mhango holds LL.B and LL.M degrees from the University of the Western Cape, South Africa, and SJD degree from the University of Wisconsin-Madison, USA. She is a Full Professor and Head of the Department of Public Law at the Faculty of Law of the University of Pretoria. She has been an academic for 18 years. She has taught and continues to teach courses and supervises students in public international law, international criminal law, and constitutional law. She clerked for the former Chief Justice Sandile Ngcobo of the Constitutional Court of South Africa and was an intern in the Chambers Section at the International Criminal Tribunal for Rwanda. Zozo presented her professorial inaugural address titled "From the African Union to South Africa: Shaping International Criminal Justice in Africa" in November 2021 (https://www.youtube.com/watch?v=e7-fXmMgPCo).  
Zozo is the National Research Foundation of South Africa established researcher. She is an inaugural fellow of the Pan African Scientific Research Council and a member of the African Society of International Law. She is a Managing Editor for the South African Chapter – International Association of Women Judges Law Journal, and a member of the Editorial Committee of the Comparative & International Law Journal of Southern Africa. She has contributed to and co-edited with E Lubaale a book titled National Accountability for International Crimes in Africa (Palgrave McMillan 2022). She is a regular commentator on contemporary constitutional issues in the media. 
Zozo is a regular member of the Law and Society Association. She served as a member of the Program Committee, LSA Global Meeting, Lisbon, Portugal, July 2022. She also served as a member of the LSA Herbert Jacob Book Prize Committee, which is responsible to choose a winner of the Herbert Jacob Book Prize. She was also appointed as the co-chair with Prof Heinz Klug and Prof Frank Munger for the Governance Committee for the LSA in May 2021.